Lepakshi a small village located in Andhra Pradesh, 120 Kms from Bangalore. Lepakshi Temple was constructed by Vijayanagar period (1336–1646). Main attraction is Veerabhadra temple & Lepakshi Nandi.
November 2015
Drive Way : Bangalore (Cessna Business Park) – Hebbal – Kodikonda (AP) – Chilamathur – Lepakshi (back in same route)
Distance : 296 KM
Weekend was there and it seems there was nothing to do much, which called in for a day trip. As everyone around had their plans for the weekend the changes of hitting the road looked slim until late Friday evening when one friend called in to check if the plan was still up. Friend suggested Lepakshi, which was in my Travel list so we fixed it for the Saturday's ride.
After some sleep was ready around 6:15 AM. Cleaned the XUV interiors and headlamp unit as i made a mess last night changing the headlamp bulbs. Around 7:15 meet Vinayak at the office and started towards Lepakshi. After the outer ring road, we stared to do a decent speed with the good NH 7 road. Our plans for breakfast was for a small homemade style so we skipped all the known restaurants, almost half an hour of search and with local guidance we managed to reach a small eatery.
Soon after crossing the Andhra Pradesh border (this is soon after the RTO check post) took the service lane and turned left. This stretch of 16Kms is manageable however you would feel the discomfort as for the last 100 kms you were on NH7 which is good.
Lepakshi village greets you with the Lepakshi Nandi. There is a small pond close by which has lots of lotus.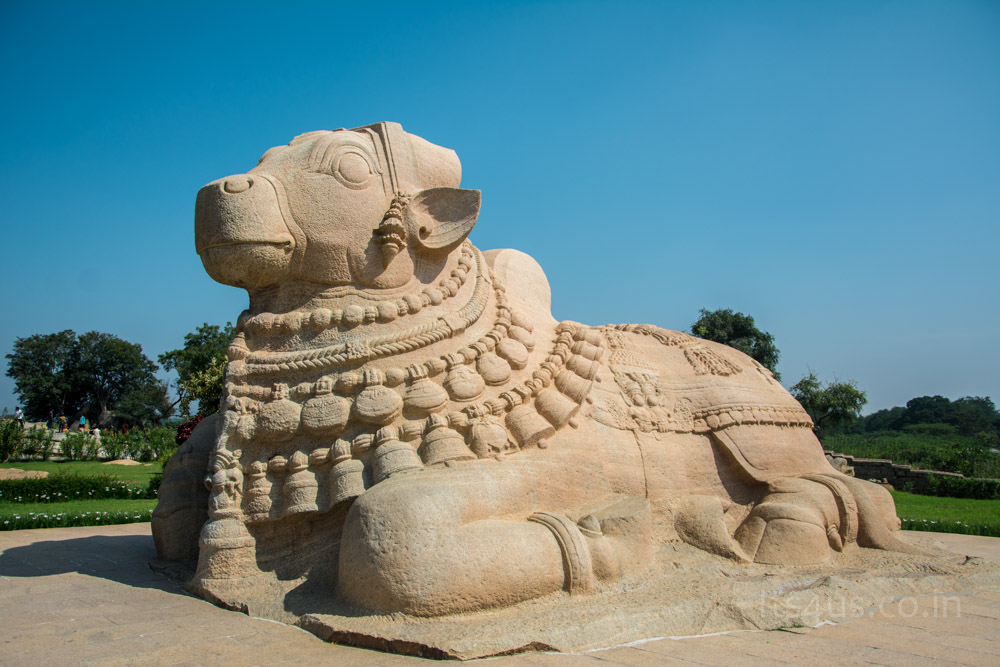 After spending almost an hour around Nandi we drove to the Temple which just few hundred meters away. Veerabhadra temple is wonderful place and let me stop here as to make way for the pictures to speak.