Drive Way : Bangalore – Davangere – Dharwad – Got Lost here and after few hours reached road towards Mollem- Panjim – Candolim- Calangute -Anjuna -Vasco da Gama – Margao – Karwar- Honnavar – Jog Falls- Shimoga- Tumakuru – Bangalore
Distance : 1390 KM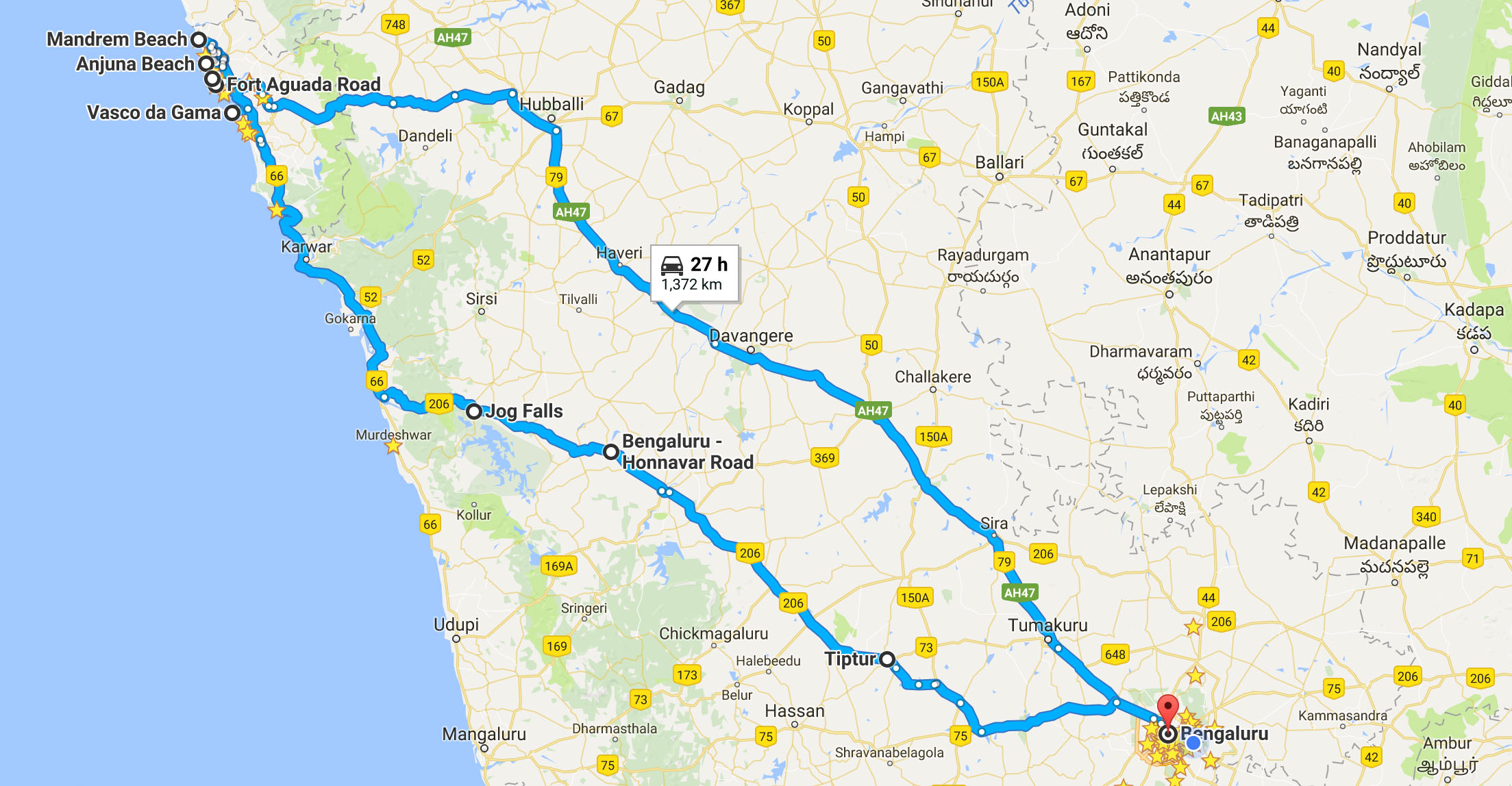 Lessons learnt from this trip
Fill up when you're in a unknown land don't let it go below 150 kms , We missed Panjim road and was driving towards pune for few kms and then took a right which went through villages, single roads , farm roads and no roads. By the time we reached Panjim – Belgaum road we just had 80 kms in range. We couldn't locate a filling station for a while so pulled over to ask for. Disaster !! closest one was 45+ kms away and we just had 45 kms in range. Turned the AC off and like the old days did glide on the down hill and reached the bunk with 10 kms to spare phew.
We had a wonderful time, so let the pictures speak now 🙂