Hiking is something long forgotten, been someone who always had a travel itinerary were you can drive all the way. This was to be changed, so after few rounds of talk we plotted a weekend plan with some walking to do. We set off to Mukkali, Kerala 61 kms from Coimbatore so to admire Silent Valley.
December 2013
Drive Way : Coimbatore Thudiyalur – Anaikatti – Agali – Thavalam – Attappadi – Mukkali (back in same route)
Distance : 120 KM
Our plan was to take the Sairandhri Trip which was a guided day trip into the Silent Valley National Park organized by the Forest Development. We started at 8:20 AM from coimbatore with few stops for photos and breakfast ( usually its just Tea/Coffee) reached Mukkali base camp around 10:45 AM.
Being a long weekend place was buzzing with tourists, due to this Sairandhri Trip was sold out. We tried our best to negotiate with the officials however all the bus/jeep had been occupied hard luck. Advanced booking would have secured us a trip.
Must say the officials were very supportive and helpful, they did give us an option Karuvara Trekking which is a 5kms trek into coffee estate & reserve forest to reach Karuvara falls. We did want to do walk but 5kms did sound too much, however to test us we went for it.
We paid Rs.450/- after few minutes a guide accompanied us. We slowly stared the walk of course we stuffed water bottle, cold drinks and eatables. Road turned muddy and no time we were in a single footpaths steadily climbing. Few minutes in the trail guide stopped and pointed a spot in the slope and asked do you see the snake. Oh gosh !! one by one did say yes, I did not which is good sacred of snakes.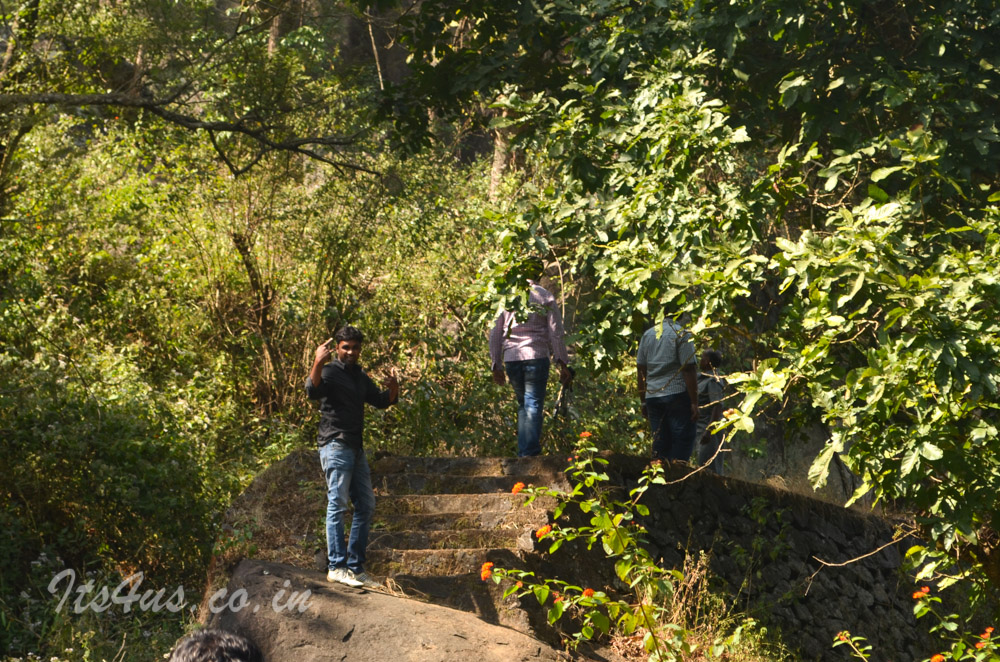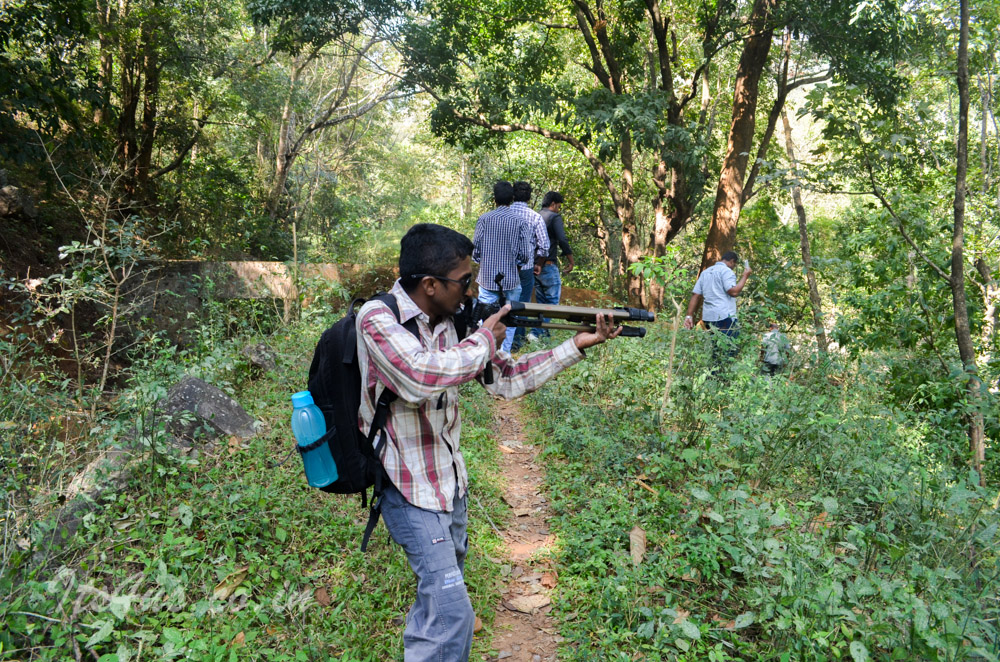 20 minuets past we climbed a steep cliff to reach a road. First thing came to my mind was the movie Darling Darling Darling climax were bhagyaraj would climbing a hill to suicide and on reaching the top he would see a road and people walking. I intervened the guide and asked him we could have driven. He smiled and said we would be deviating and there is almost 1:30 hours more into the wild.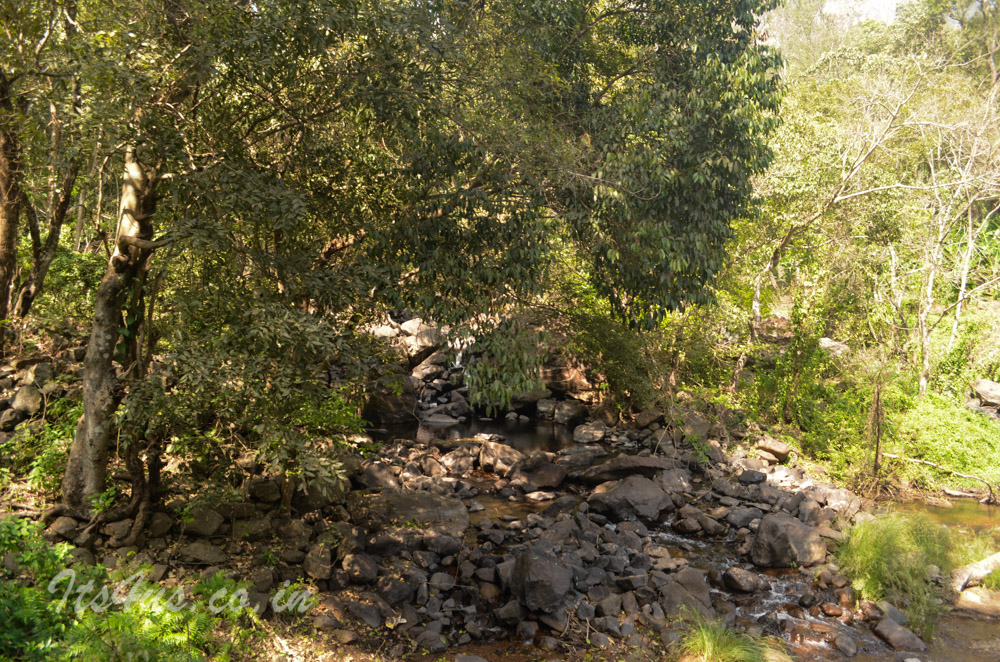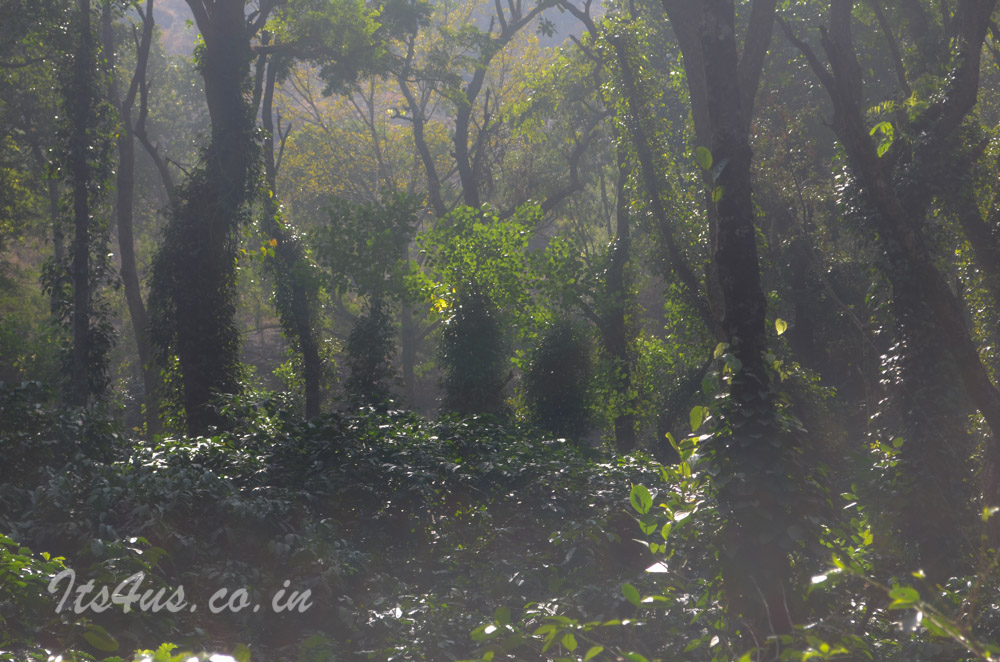 Next 30 minutes was into coffee estate and small villages. With one and half hour into the trail we were already exhausted. We walked passed a small falls and we took a much needed break. All along the way there were good scenic valley and loads of flower.
After almost 2 hours we reached Karuvara falls its was splendid. Water was so cold. Spent some good time goofing around before we started the decent. Reached base camp at 3:30 Pm and drove back. On the way back at Anaikatti we stopped at a resort and went crazy on the food.