Girl child suffers due to the inequalities in the society and gender discrimination.
2010 Noble cause was to help ones who are having tough fight to get going.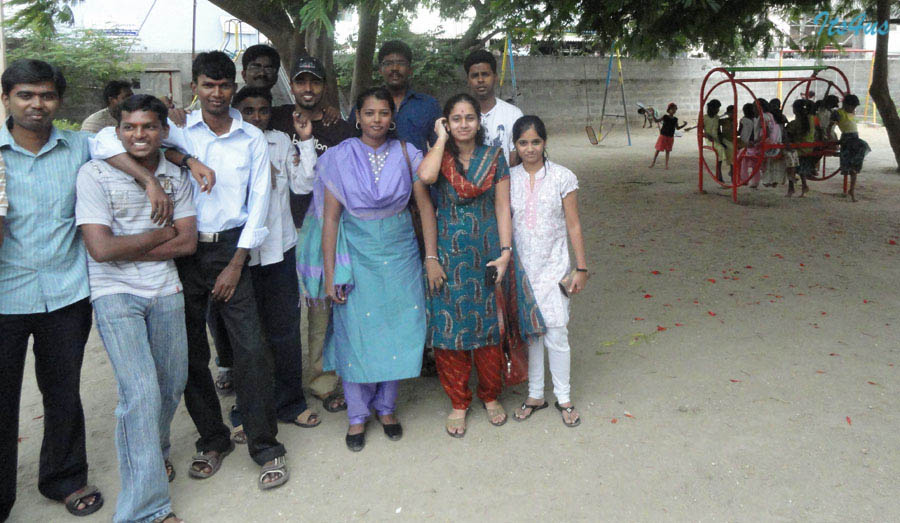 Marialaya Rehabilitation for Girls
Athipalayam Privu, Ganapathy,
Coimbatore
Tamil Nadu.
Sponsored a days meal for more that 50 girls along with 100 tablets notebooks and note books each.
For Hackerz
ABINAYA.R
ALEX ROBIN
ARUN KUMAR.J
ASWIN.R
DINESH
DIVYA.P
GANESH SAMINATHAN
GEERTHANA
GOMATHI.S
NAVEEN.J
NAVEEN KISHORE
PRABHAKARAN
RAJ KUMAR.S
RAMAMOORTHY.K
RAMYA.B
SAHITHYA
SANTHANAKRISHNAN.S
SARAVANAKUMAR.S
SATHIYENDRAN.V
SHAMEEM ARA IBRAHIM
SOWMYA BEGAM
SREE GANESH.T
SREEJA.C
THAYANANTH.V.L
VIGNESH.K